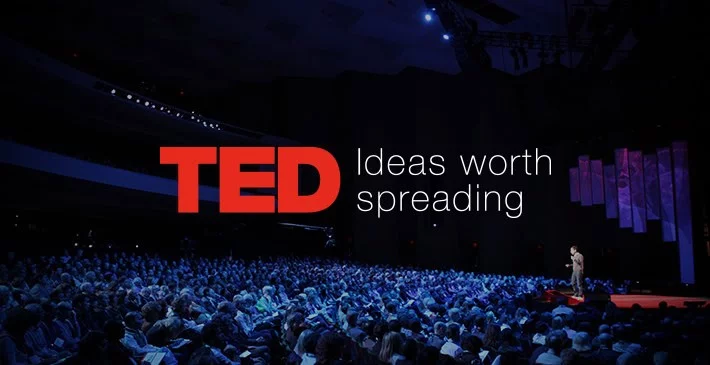 One of my favourite hobbies on an evening off during the week or on a Sunday morning is watching Ted Talks. I find it one of the best sources of inspiration on topics that interest me. One of those topics is leadership. From all of the Ted Talks that I have seen, I have made a selection of 6 videos that, in my opinion, you should have seen if you are or want to be a leader.
1 – Drew Dudley: 'Own your title'
A man wearing a funny hat explains leaderships with the principle of handing out lollies. This Ted Talk is only 6 minutes and 11 seconds and is, without a doubt, my number 1 favourite.
2 – Derek Sivers: 'How to start a movement'
The original video 'Dancing Guy' that was shows at the Sasquath Music Festival in 2009 now has more than 14 million views on YouTube. Derek Sivers explains in just over 3 minutes, using this video, that change and movement starts with that first follower. Do you want to bring about change? Find your first follower, embrace him or her as partner and you are on your way to creating a movement.
3 – Simon Sinek: 'Why good leaders make you feel safe'
With his inspiring approach, Simon Sinek shows why trust is the foundation of leadership. With bold statements like "Leadership is a choice. It is not a rank" and "Would anybody be offended if we gave a 150 million dollar bonus to Ghandi?" I can guarantee you that, just like me, you will watch this Ted Talk more than once.
I am so enthusiastic about this Ted Talk that I created a workbook: " 5 steps to leadership that creates trust."
4 – Margaret Heffernan: Why it's time to forget the pecking order at work
Margaret Heffernan explains why hierarchy is destructive rather than constructive. And she does this using… chickens. She shows how an environment with fierce competition (team, organisation or even society) creates aggression, dysfunction and waste. This at the expense of innovation and collaboration. Not something you want as a leader, right? Fortunately, Heffernan also gives insights into how it should be.
5 – Dan Pink: don't assume money is the best motivator
A large part of the corporate world is built around the idea that employees perform better with financial incentives: bonuses, promotion, commission, shares. In a humorous way, yet backed up by research, Dan Pink shows how this does not work for a lot of jobs in the 21st century. In fact, with tasks that require creativity, problem solving and innovation, it can even be counterproductive and cause a decrease in performance. So what can you do as a leader to motivate people? Pink shares his thoughts on that too.
6 – Itay Talgam: Lead like the great conductors
A orchestra conductor faces the ultimate leadership challenge: creating harmony without saying a word. In this engaging Ted Talk, Italy Talgam shows the unique techniques of 6 of the most important and well-known conductors and uncovers crucial lessons for every leader.
 I am curious to hear what your favourite Ted Talk is about leadership. One of the six above? Or one that is not part of the list? Let me know in the comments.
Want to know more about leadership? Follow me on LinkedIn, I frequently share articles about this topic.
https://www.doors-open.nl/wp-content/uploads/2018/01/TedTalks-over-Leiderschap-Doors-Open-training-en-coaching.jpg
365
710
Suzanne Mau-Asam
http://www.doors-open.nl/wp-content/uploads/2018/11/Doors_Open-logo-zwart-transparent-1030x376.png
Suzanne Mau-Asam
2018-01-22 14:43:35
2019-01-18 16:19:37
Six Ted Talks about leadership that everyone needs to see