I caught up with an old classmate last week. The same classmate I spoke to last year about our goals.
A year ago she told me: "I'm going to do things completely different this year! I have decided to finally start my own business." She couldn't wait to get started and with a twinkle in her eye, she told me about her ideas of starting her own webshop for children's clothing. At the time I had just taken a leap of faith and become a full-time entrepreneur with Doors Open, and I had just opened the doors of Doors Open Female Hub. So I completely understood her enthusiasm.
When I asked her this year how her webshop was going, she told me that she hadn't gotten round to it. "But this year I'm really planning to get it up and running!"
My old classmate is a telling example. Because even though Instagram is full of successful, laughing goal-getters, the reality is that goals more often than not end up in the trash.
Why does this happen? And more importantly, what can you do about it? I notice during my coaching sessions and when setting my own goals for the year that there are 4 questions that are essential to answer if you want to achieve your goals successfully.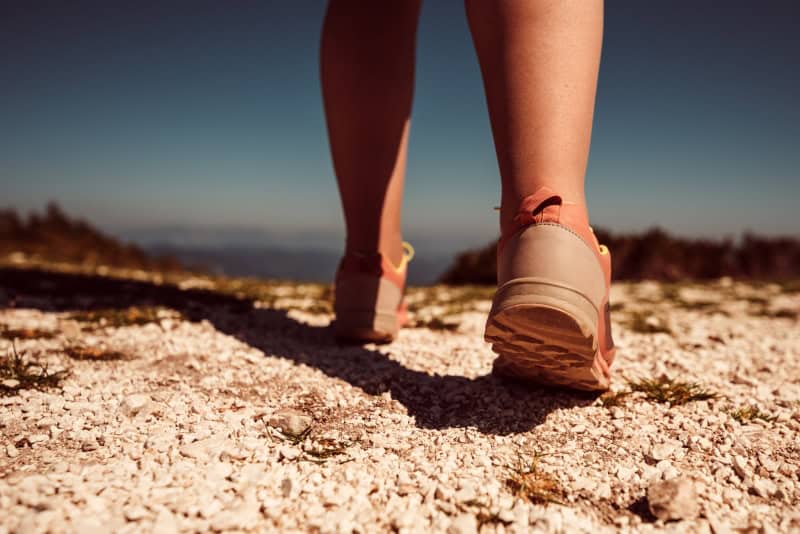 #1 What is my  "why"?
When setting goals, we often stay on the surface too much. We only look at the outcome, at the action and not at the underlying motivation.
"I want to go to the gym more often this year" is a popular example. The gym is not a goal in itself. The goal is to feel fitter and healthier and we think that we can achieve this by going to the gym.
A turnover of € 10,000 per month is not an objective in itself. The goal is to create financial security and we think we can achieve this by a turnover of € 10,000 per month.
We often make the mistake of seeing the steps we need to take as the ultimate goal rather than looking at the underlying motivation. Why do you want to go to the gym more often? Why do you want that turnover of € 10,000 per month? Why do you want to start your own business?
#2 How do I make it concrete?
From your "why" you will have to take concrete steps. Motvation alone is not enough. Amongst other things, I wanted to have freedom and be able to make choices. That was my underlying motivation to become a full-time entrepreneur with Doors Open and Doors Open Female Hub. But how do I make that concrete? I want to feel fitter and healthier, that is my underlying motivation. But how do I make that concrete?
In this article they cite a study in which people who want to feel fitter and healthier (motivation) and therefore go to the gym (action) increase their chances of successfully achieving this goal by one simple trick:
They write down where and when they start exercising.
Non-commitment is a pitfall, which is why so many goals end up in the trash. By making it really concrete, making a plan of action, you will see that the chances of success increase significantly. When I had the idea of Doors Open Female Hub, I made a concrete plan of action, including a timeline. I go to the gym twice a week at an agreed time. There's a reason that personal trainers are so popular. You can't stay in bed if you know that someone is waiting for you on Tuesday morning at 08.00.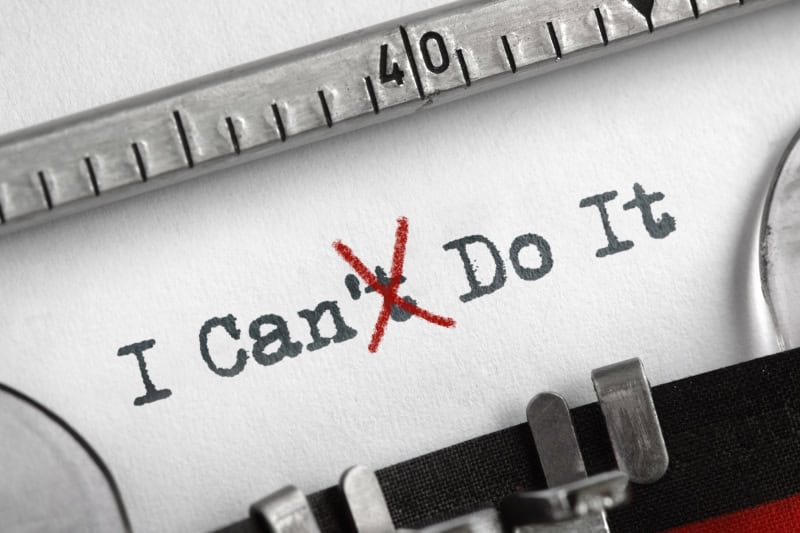 #3 What stops me?
In the ten years that I have been working as Learning & Development expert and coach, I regularly meet people who exactly know what their underlying motivation is. They know exactly what they want. They also know in detail how to get there, what steps are needed. And yet they do not succeed in actually taking action.
This often has to do with fears. We are afraid that we do not see the desired result, we're afraid we can't actually do it. We see worst-case scenarios in which everything goes completely wrong. And these fears lead to a certain type of behaviour that prevents us from achieving our goals.
Tim Ferriss argues in his TedTalk that you should define your fears instead of your goals.
I also dedicate time to fear in my coaching sessions and in my masterclass  "From Dreams to Actions." By holding up a mirror and analysing which fears stop you and which behaviour you exhibit, you will also learn what you can do to overcome your fears.
#4 I've achieved my goal. How do I feel?
Especially in January we tend to look ahead. What do I want to achieve this year? But it's just as important to look back and reflect. If we do not reach our goal, reflecting helps us in finding out why it did not work. But even if you do achieve your goal, it is important to reflect. I always try to celebrate goals, no matter how small they are. I also take a moment to think: "I have achieved my goal. What am I feeling now?" Suppose you have achieved your target of € 10,000 per month, but the feeling of certainty (the underlying motivation) is not there. Then you know that money isn't what offers you security.
Reflection is essential to prevent us from pursuing the wrong goals and, in spite of achieving the goals, not feeling the way we wanted to feel. So take the time to reflect regularly, before you proceed to the next action.
I hope that I will speak to my old classmate again next year and that she has managed to launch her web shop. And I am very curious about how she will feel.
What goals have you set and how are they going?
https://www.doors-open.nl/wp-content/uploads/2019/01/Doors-Open-Doelen-stellen-waarom-lukt-het-niet.jpg
797
1200
Suzanne Mau-Asam
http://www.doors-open.nl/wp-content/uploads/2018/11/Doors_Open-logo-zwart-transparent-1030x376.png
Suzanne Mau-Asam
2020-01-08 23:40:25
2021-12-23 10:41:48
Why we don't achieve our goals – and 4 questions to help you become successful